Hi lovelies!!!
As you know, we went to see the incredible Lady Gaga this past Saturday at her Born This Way Ball, Twickenham Stadium in London. Seriously, it was one of the best concerts we've ever been to!!!
We were lucky enough that Sarah's family friend lives right across from the stadium, so we were able to drive in and park with his resident's permit. Which meant the whole way there we got to sit comfortably and cool, blasting the tunes
and drinking copious amounts of Diet Coke
.
Upon arrival, we were surprised at how dressed up people were - in all sorts of Gaga costumes - really, we were surprised we didn't think to dress up in costume (we usually do!!!) but we were pretty colourful, so it was okay :D
The opening act was none other than The Darkness - Sarah was a little surprised at what a fan Laura was!! Laura was singing along and took a million photos - turns out she knows all the words to most of the songs! The Darkness really are ridiculous - such a guilty pleasure band. They put on a great show, and were really comfortable with the crowd, which was evident. And there is just so much amazing hair in the band, how could you NOT love them?
Gaga was a little late (20 mins or so) - not a giant deal, but when you'd been standing up for hours already, it seemed like ever. But as soon as the show started, we forgot our aching feet!
The sold out stadium!
Wow, she is such a performer. We were able to move our way up until we were 15-20 rows from front (thanks to crafty little Sarah's expert maneuvering skills), so we had such a great view, and could see her facial expressions and everything!! So exciting.
There were so many costume changes, she sang every word and danced constantly. Each song was a performance, and the whole show was awesomely dark.
One thing we thought was pretty amazing, was how you could tell how much she loved London, the UK, and appreciated all of her fans. She mentioned being in London, and the UK, quite a lot - which made us feel like she really was
here
the whole time, and we weren't just one of thousands of shows, in any random place in the world. Does that make sense? And we loved how genuinely grateful she was that we were all there.
It must be such a dream for her - four years ago, we saw her open for Take That - and didn't know who she was. And now, we (and 55,000+ people each night of her sold out show) pay the big bucks to see her!! She's come such a long way, already re-invented herself so many times, and you can really see how she's grown up over the last few years from 'Just Dance' to her darker, meaningful, more recent hits.
Obviously, with this being the Born This Way Ball - it appealed to a certain audience. We swear, it was the gayest place we've been since Pride London!! What she said really struck a chord with us (so much so we can remember it word perfectly!)
'When I came to my producers with 'Born This Way', they said to me- 'You realise you are marketing yourself to a very small, specific niche of people.' Well 55,000 people is a pretty big f***ing niche!!!'
Black Jesus!
There couldn't have been truer words. The crowd at the Born This Way Ball was made up entirely of LGBT people and allies. Gaga has managed to sell out venues all over the world for a tour that is centred around the belief that gay people are born gay. As Laura's Dad said - '
Nobody under 30 cares if people are gay anymore - now its just Republicans in their 60s and Sarah's parents'
(haha!)
Lady Gay Gay
The lesbians at the show were truly a sight to behold in themselves. We were so surprised, and impressed, at the variety of lesbians in the stadium - we know quite a few femme couples, but we were still surprised at how many lesbian couples were there who didn't fit the lesbian 'stereotype'. It is proof that the lesbian dynamic is changing - we aren't mostly butch lesbians with a few femmes, we are beautifully all so different from each other! And we all love Lady Gaga :)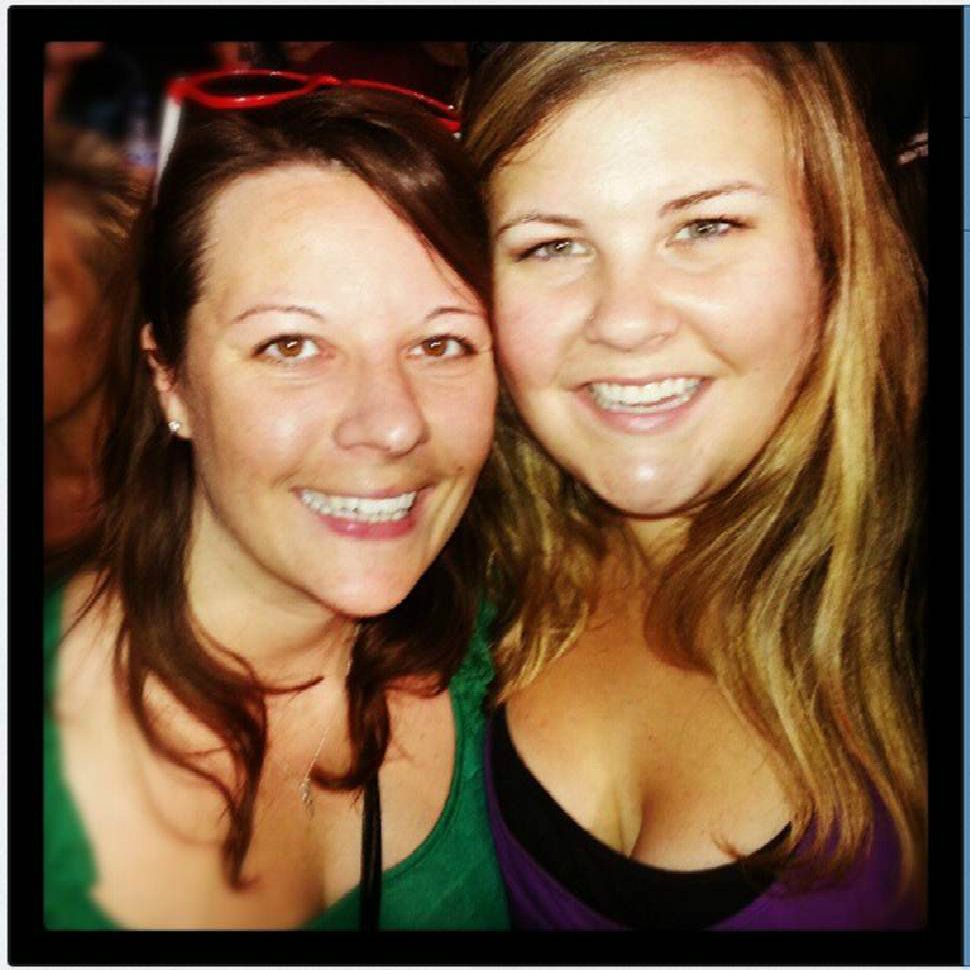 Gaga performed an acoustic version of her song 'Hair', about being accepted for being who you are - and after the first few lines, we were both full on crying in the middle of the stadium. With all the trouble surrounding Sarah's relationship with her parents, the lyrics really spoke to us, and they were beautiful.
Whenever I'm dressed cool my parents put up a fight
And if I'm hot shot, mom will cut my hair at night
And in the morning I'm short of my identity
I scream, "Mom and dad, why can't I be who I wanna be, to be?"
I just wanna be myself and I want you to love
Me for who I am
I just wanna be myself and I want you to know
I am my hair
I've had enough, this is my prayer
That I'll die livin' just as free as my hair
I've had enough, this is my prayer
That I'll die livin' just as free as my hair
Next she performed an acoustic version of John Lennon's 'Imagine' - one of our favourite songs, and it was stunning. All 55,000 people sang along, and it was truly an emotional and inspirational moment.
If you have a chance to, definitely go see Lady Gaga in concert. (Go see it twice, like our friends Danielle and Sarah!) She puts so much into it - you won't be disappointed.
Thank you, Gaga, for your continued support of the LGBT community, and of anyone who is 'different'. Thank you for putting on a truly kick ass show!! We love you and can't wait to see what you come up with next.
Have you seen the Born This Way Ball?? What do you think of Lady Gaga?